Cruise update - limited places available!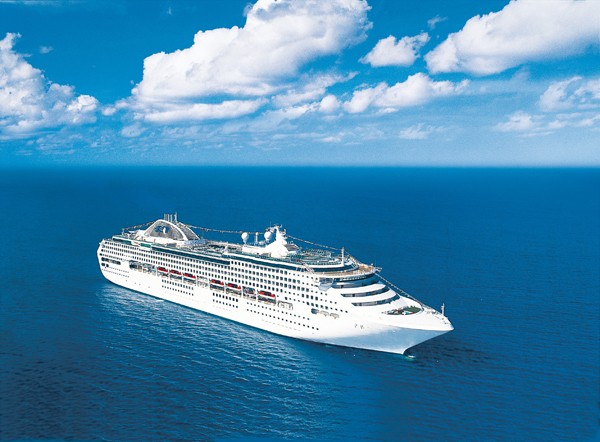 For those who still wish to go on the History & Genealogy Cruise, you'd better make up your mind fast as places are VERY limited. There are only a few cabins left so make your interest known by clicking here. For the singles out there, don't think you have to miss out or pay full price, as names are being taken down and, if possible, you will be paireid up with another singleton.
Numbers booked thus far for the History & Genealogy component of the cruise is 212 participants (approximately 10% of the overall ship capacity), with our tour management partner Clean Cruising expressing their excitement of working with such a large group.
Cruise Program
Program details are still sparse at the moment as the cruise program director is yet to be appointed, however the following details are what you can anticipate when you travel with us (though naturally these are subject to change as details are finalised):
talks held by our main speakers each of the four mornings while at sea, between 8.30-10am.
workshops run at various times
special interest groups run at various times
cocktail evening
trivia night
an Unlock the Past daily newsletter on board
dedicated meal area in the main restaurant, perhaps with tables headed by an expert
Cruise Speakers
Talk topics are yet to be finalised, however the main speakers for the cruise along with their specialities should give an indication of what the talk program will look like, are:
Cruise List
For those who have booked, a list of names of cruise participants will be available shortly. It will be name and state/country only to ensure privacy.
Join the Cruise on Facebook! Go to www.facebook.com/unlockthepast#!/event.php?eid=136812199665428
If you want interaction with others booked for the cruise, or are still wondering whether you want to come along for the ride, it is the place to be.
Cruise t-shirt

Make yourself known as an Unlock the Past cruise member by wearing an Unlock the Past Cruise souvenir t-shirt. These will be available to purchase as of December from the cruise souvenirs page.
The recent competition for the t-shirt slogan was won (by popular vote) by Pamela Joy Todd, so we will be wearing the slogan 'I have found my past, it is the future I'm having trouble with'.
Future cruises and tours
Discussions are already in progress for subsequent events, including another tour later in 2011 and a 'war comes to Australia' tour to the Northern Territory in February 2012. Other Unlock the Past events, such as roadshows and expos, are also in the pipeline. Naturally we cannot fully commit to anything at this stage as 2010 events have consumed the best part of our time and mental agility, but if you join the unlock crew (to the left of this page) you'll be informed as soon as details are finalised. Any thoughts or expressions of interest in future cruises and tours (or any other event) would be appreciated to help our planning.